How soccer clubs steal their fans with new jerseys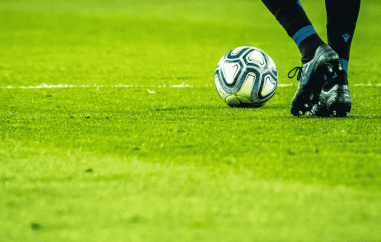 For years, football fans have complained about the increasingly absurd excesses of the jersey trade. But now the wheel seems to have turned too far. Now there is a hardware dispute. A home shirt, away shirt, away shirt, European Cup jersey and even warm-up shirts are available in the fan store. All completely overpriced and in colors that sometimes ignore tradition – that's too much of a good thing for many fans.
Where they once indulged in a passion for collecting, many now feel like a customer who has to take their money out of their pocket without much creativity. Sig Zelt, spokesperson for the ProFans alliance, calls the measures "a convulsive attempt to boost business even more." In addition, he said, the prices of the shirts have been "inflated for years". The FC Bayern Munich "Authentic" home shirt with printing and logos currently costs 157.95 euros in the fan store.
Stefan Appenowitz, author of the book "Bundesliga-Trikots. 1963 bis heute" speaks of "jersey inflation". Abroad, there are clubs "whose jersey design is unalterable. FC Barcelona still compete in blue and red stripes, Inter Milan in blue and black, Juventus Turin in white and black," said Appenowitz at the Süddeutsche Zeitung. "Only one club in Germany has such a mark: VfB Stuttgart with its red ring on the chest."
The fact that there is basically a market is illustrated by the special jerseys, which are doing well. The 1. FC Köln carnival jersey is a big seller every year. The same goes for the Mainz 05 Shrovetide jersey, the FC Bayern Oktoberfest jersey and the Borussia Dortmund special edition 2019 "Kohle & Stahl".
But the week before, BVB had sparked an emotional discussion. In an original leaked version of the European Cup jersey, the club crest was missing. It was added, but barely recognizable. He was "certainly not the most popular Borussia Dortmund employee among our fans," Dortmund marketing director Carsten Cramer noted in the "kicker meets DAZN" podcast: "It's quite a journey. narrow, marketing for a football club. " Puma CEO Björn Gulden, once a professional soccer player himself, apologized to fans and promised: "We will take feedback into account for future shirts."
Even when FC Bayern's Champions League jersey was first worn, spectators rubbed their eyes in astonishment and often alienation. Instead of the classic white or red, or at least black like in previous years, the players' chests were marked with lots of pops of color. It was "a stylized mountain world," the club announced, "symbolizing ties to the homeland and roots as well as the claim to always aim for the highest peaks. In the league, Munich played last in the look of green suit, as this on Saturday Oktoberfest would have started, however, special shirts are also produced with very good notice.
And sometimes the club and its supplier get it right – then the bureaucracy kicks in. For example, UEFA banned the special Ajax Amsterdam shirt, which had three birds embroidered on the back of the neck to recall Bob Marley's song "Three Little Birds. Only team symbols were allowed in the football zone. neck, explained UEFA. The shirt has nonetheless become a cult among fans. For years, we will continue to introduce iconic but also modern shirt designs with our partner clubs. "
The trend towards sustainability is positive. Second division club FC St. Pauli have produced their own shirts to meet all criteria. Those for Bundesliga team Arminia Bielefeld are made from 13 half-liter PET bottles that are 100% recycled, according to the club. Cristiano Ronaldo's shirt has been sold over 300,000 times in the first twelve hours after returning to Manchester United. And therefore more often than any jersey of a Premier League player throughout the pre-season. Sales during those twelve hours would have amounted to nearly 40 million euros. For professionals, too, the new designs apparently mean a change. Muhammed Gümüskaya of Fenerbahce Istanbul wanted to kiss the crest on his shirt after scoring the winning goal in the Europa League qualifiers against HJK Helsinki. But he didn't find any.
Photo by Emilio Garcia